PIERRE GAGNAIRE IS RAVENOUS. One might think, 'he's a three star Michelin chef. Couldn't he just make himself something?' But no. This kind of hunger is different — it's a long-lived, deep-seated hankering to take a bite of the Big Apple. And while he's finally sating that craving now — the impetus for our chat, as it were — he had almost fulfilled that need twenty years ago. But then, tragedy struck.
The now 72-year-old chef takes me back in time to 2001. He had just signed a deal that would make his dream of operating a restaurant in New York City a reality. With the ink still figuratively wet on his contract, he flew back to Paris, full of hope and excitement. The following day was September 11th.
"I was planning to open a restaurant with Ritz-Carlton Group. The deal was made on the 9th of September. I came back to Paris on the 10th, and then 9/11 happened. Everything stopped at this moment," he says.
Admittedly, I was initially puzzled as to why a man with such an obvious affection for Manhattan would choose to open his first American eatery anywhere else (gourmands will fondly remember his first stateside venture, Twist, a fine dining establishment at the now-shuttered Mandarin Oriental Las Vegas). But all becomes crystal clear during our August Zoom chat.
It's a somber conversation to have, especially as Gagnaire's excitement is so palpable. But nothing keeps him down for long and now, though it's late in Paris and he's been working all day, he bounces back quickly. With a twinkle in his periwinkle eyes, he says, "But now, with this project, I finally have the opportunity to come to the best city in the world!"
The project he's referring to is the reason for our conversation: the very first Brasserie Fouquet's in the States, the upscale French bistro he operates globally for the Barrière Hotel brand, both of which are opening in TriBeCa this fall.
And obviously, he couldn't be more excited. "New York is special," he continues to enthuse. "The music, the museums. It is the city that makes you dream. It is the melting pot of this new world that emerged not so long ago. It is undoubtedly the most important city in terms of creativity of all kinds. The energy that this city gives off is unique. And to make it in New York, you must be strong."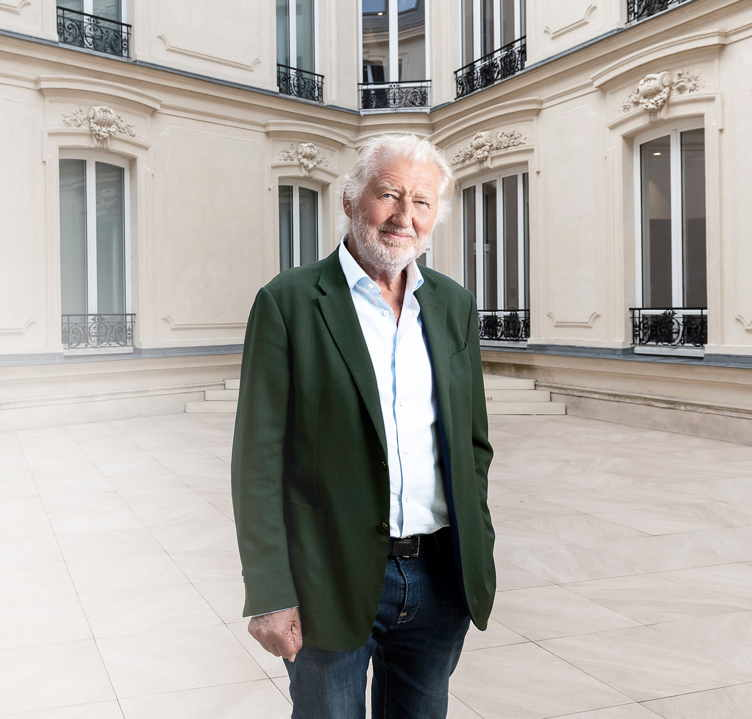 That explains why he continues to work so very, very much, roving around the world to help his culinary families excel. But when you're born to do something, it's not work, right? It's effortless. He says as much now.